Fishermen Direct Online Store
See online Products below our online store history…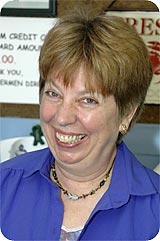 Fishermen Direct has had an online store since 2002. From our online store, we received many orders from many wonderful customers and we've shipped a lot of fish.
We noticed, however, that our store was a technical thing and it needed to be changed and updated occasionally. We are fishermen. We aren't technical in a computer sense. We are technical in the ways of fish.
We also noticed that for every pound of fish that we sold through the online store we sold about 11 pounds via the telephone. And we realized that when we spoke to our customers on the telephone we developed relationships with our customers. We recognized them when they called. We knew what they wanted and what they didn't want. We could suggest things to them. And we felt free to call them occasionally to let them know that a fresh catch of their favorite fish had just come in.
Therefore, in mid-2008 Fishermen Direct closed its online store. We did this because we felt that we can do more for you, that we can do a better job for you if you will call us. We also know that we would enjoy our relationship with you more. We want to get to know you. We want to help you obtain the best fish available.
For those of you who are dedicated online shoppers – we hear you!
We've brought back some of our most popular products for you to purchase via the Internet. These items will be shipped via regular ground or 2nd day (for cold orders) and are priced accordingly. If you need special shipping arrangements, please email or phone us at 1-888-523-9494 – we'd love to speak with you! USE CODE : 5OFF for savings on frozen boxes